Murphy Crisis Management Software
Alert is the module that ensures fast and effective communication during a crisis. Avoid uncertainty about what has been said and received. This all-staff alert system instantly helps you reach the right people and get immediate confirmation.
Or call us at +46 72 999 70 10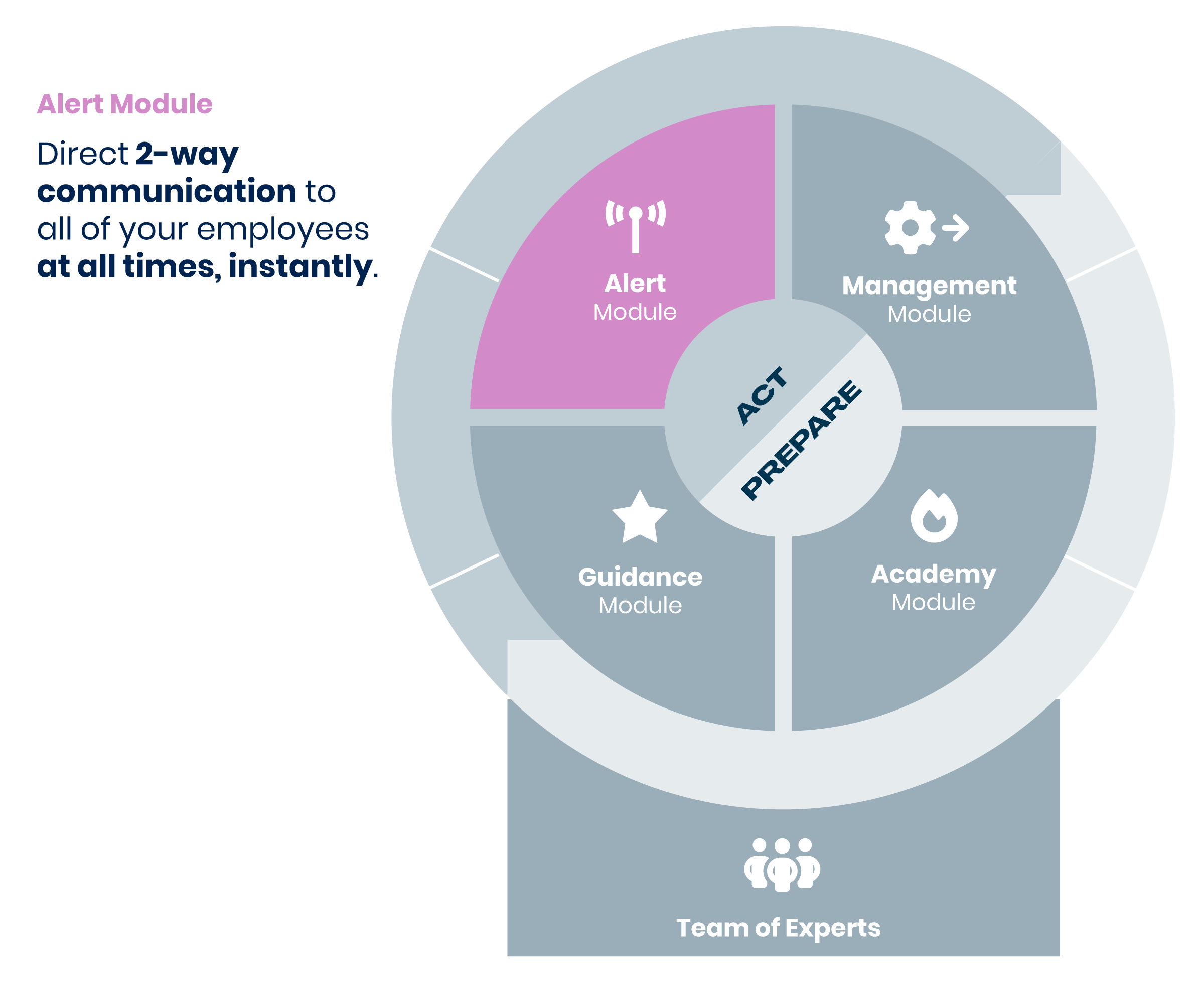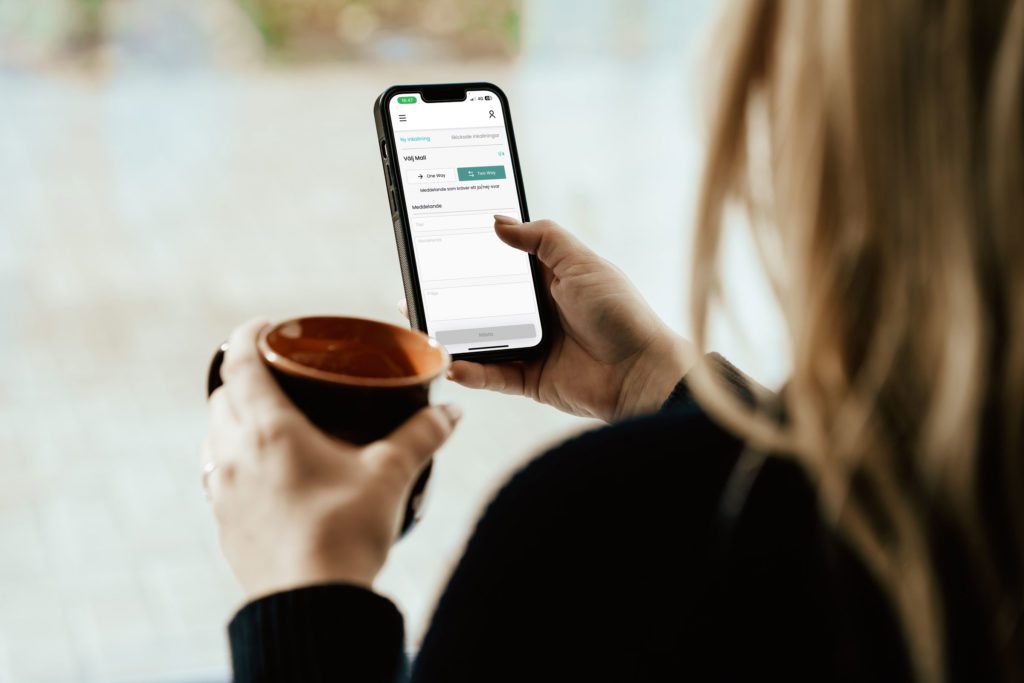 "With the Alert Module, you get efficient communication channels and avoid uncertainty by getting immediate confirmation."
Alert Module is included in the following plans: Freemium (trial version), and Professional.
Rule crisis complexity with simplicity
Onboard your team in minutes using Murphy Crisis Management Software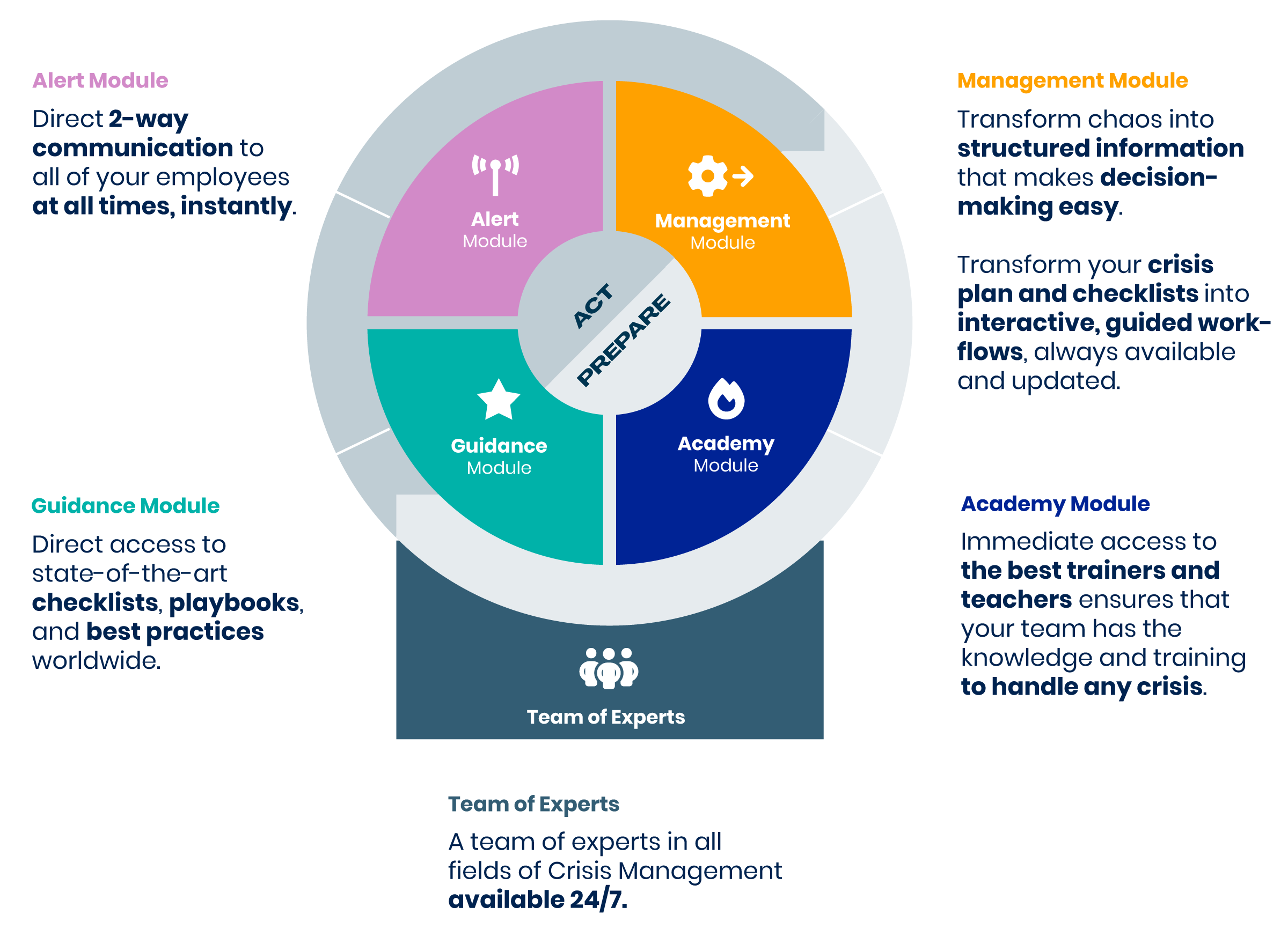 Murphy Crisis Management Software is your one-stop shop for Crisis Management
Seamlessly handle plans, competence, communication, and management.
Each of the five modules works perfectly on its own, but the most significant impact is when you let the modules work together.