Rule crisis complexity with simplicity.
Murphy is your intuitive Crisis Management Software. Seamlessly handle plans, increase competence, support communication, and drive management.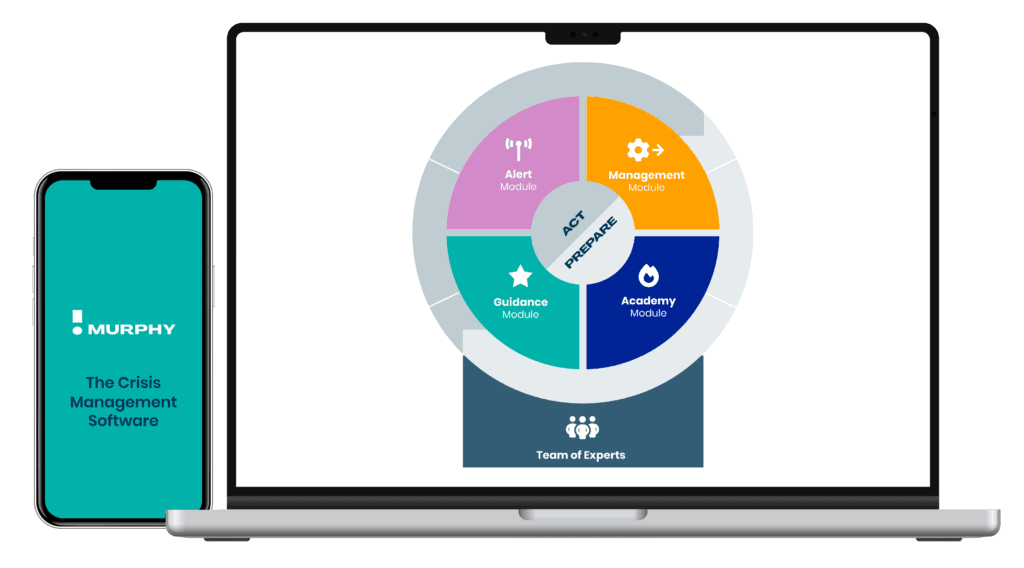 Murphy Crisis Management Software
Reach the right people instantly and get immediate confirmation.
Create structure, get an overview, and drive the management process forward.
Increase management's overall crisis competence and put crisis management on the agenda.
Dig deeper into relevant topics and find premade checklists and templates.
A team of experts in all fields of Crisis Management available 24/7.
Europe's fastest growing Crisis Management Software.
1000s of users. 300% growth.
Working across all sectors and levels
– from individual administrations to national authorities, small privately held companies to multinational groups and NGOs.