Murphy Crisis Management Software
Management is the module that helps you weather the storm. Avoid chaotic start-ups and difficulty connecting plans and structure. With this intuitive support system, you will create structure and overview and drive the process forward when the crisis strikes.
Or call us at +46 72 999 70 10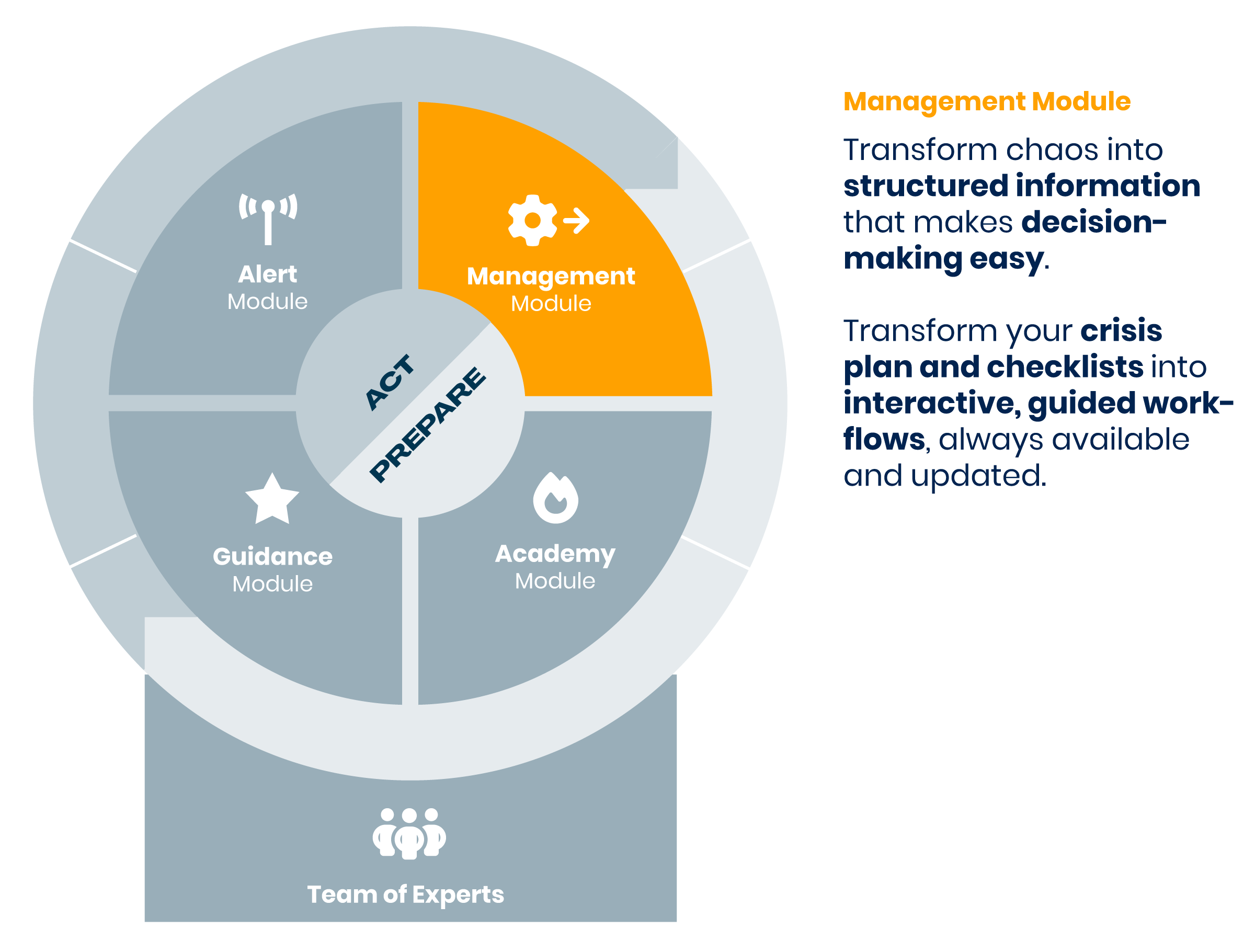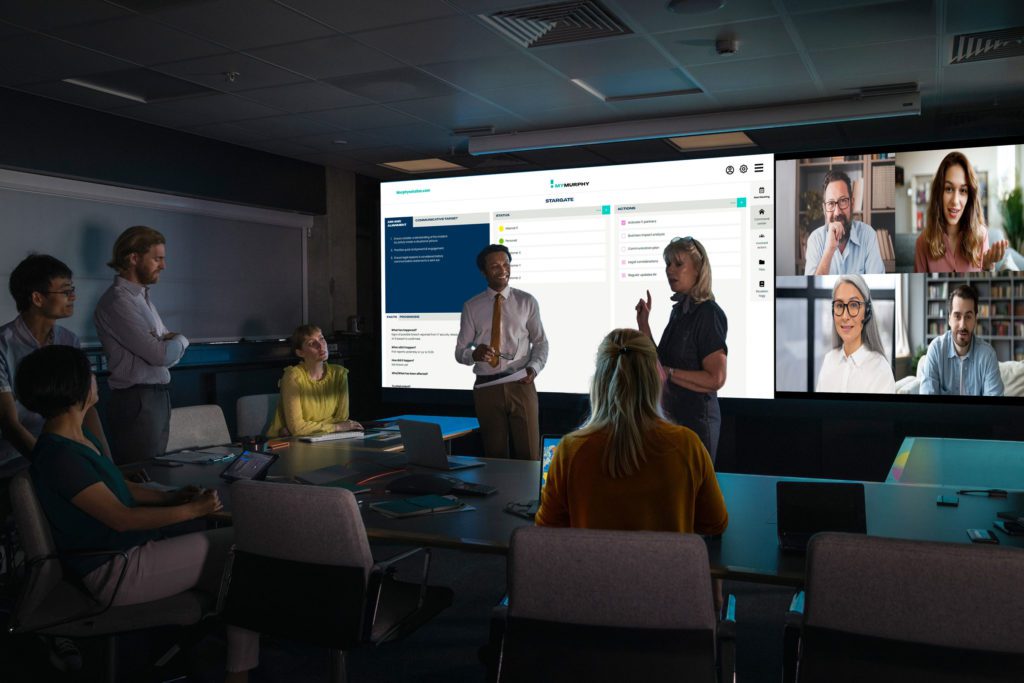 "With the Management Module, you get efficient communication routes and a common operating picture regardless of the location of your team."
Management Module is included in the following plans: Freemium (1 dashboard), Professional, and Essential. 
Rule crisis complexity with simplicity
Onboard your team in minutes using Murphy Crisis Management Software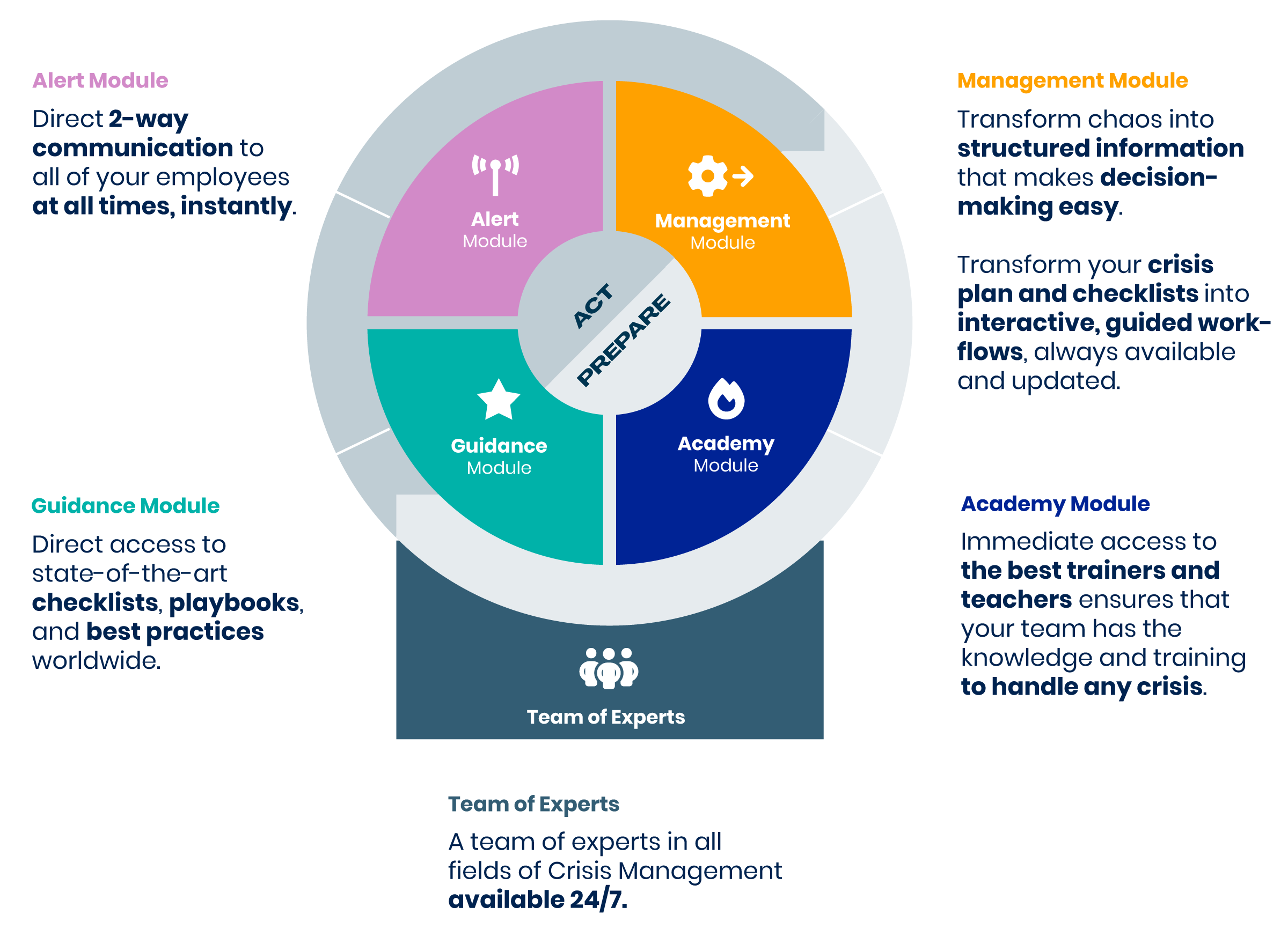 Murphy Crisis Management Software is your one-stop shop for Crisis Management
Seamlessly handle plans, competence, communication, and management.
Each of the five modules works perfectly on its own, but the most significant impact is when you let the modules work together.